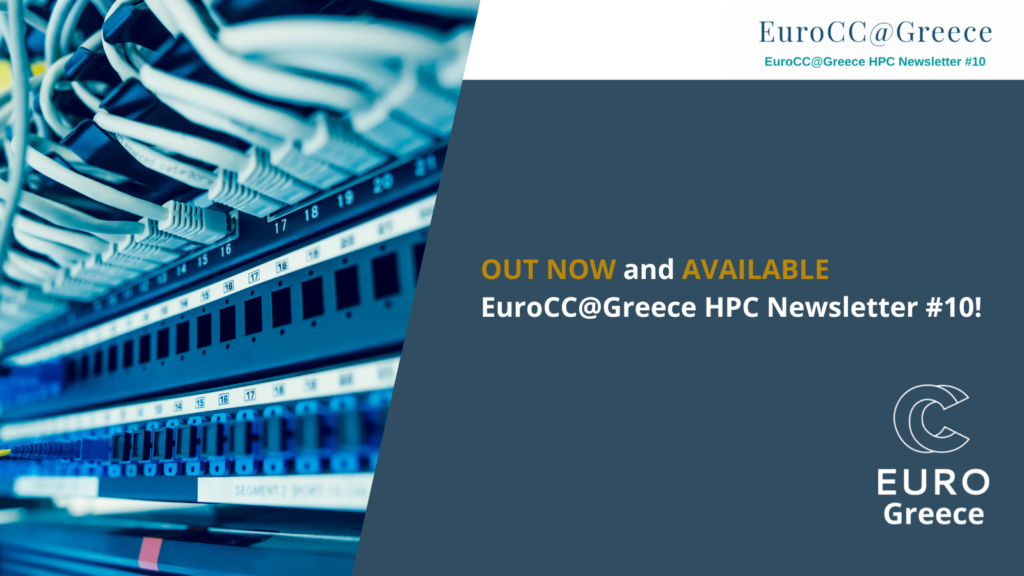 The 10th official EuroCC@Greece HPC Newsletter is out, providing news regarding High Performance Computing (HPC), in Greece and all over Europe!
Do not miss out, register for TOMORROW's Online Workshop on: "Fast and Powerful Machine Learning Tools in Engineering".
One day later, you can join the "Synergies for the future – AI in Public Services" Workshop.
Users already familiar with at least one programming language, register to attend the "Data analytics in the era of large-scale machine learning" Training Event.
Apply for access to EuroHPC Joint Undertaking supercomputers, via the Open Extreme Scale Access Call.
…and much HPC and more!
If you wish to receive HPC related news in your inbox, you can subscribe to our newsletter (if you haven't already) here.
Follow us on social media channels and stay connected: