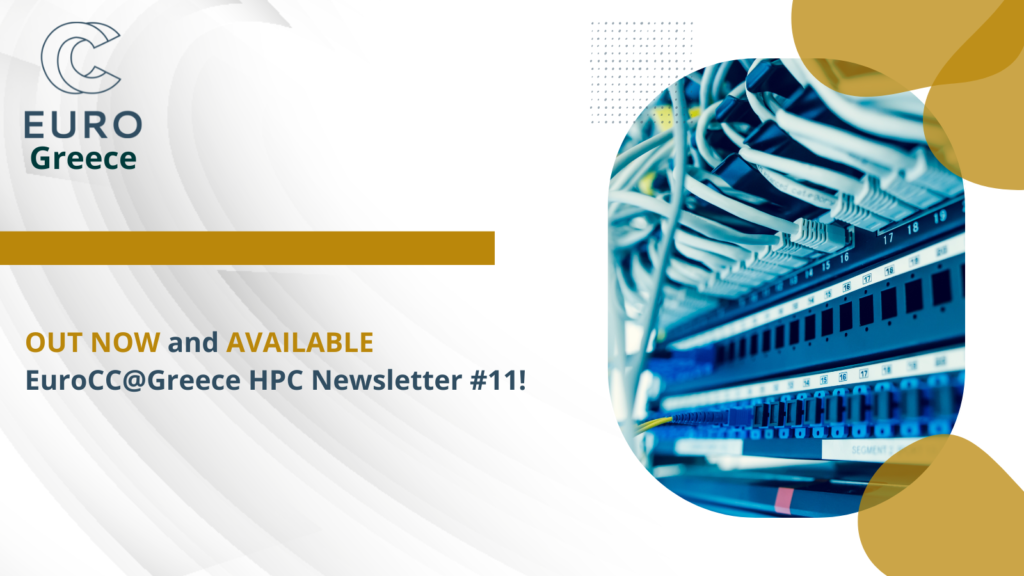 The 11th official EuroCC@Greece HPC Newsletter is out, providing news regarding High Performance Computing (HPC), in Greece and all over Europe!
Get ready and excited for the upcoming "HPC Workshop 2023: Large Scale Scientific Computations" by the National Technical University of Athens (NTUA).
Read all about EuroCC@Greece's participation in the 3rd Hellenic Biocluster Forum.
The rumours are true: Europe's second high-end Exascale Supercomputer is announced! Learn all the details.
European quantum computing? Can do! Get informed about the hosting agreements signed by EuroHPC JU for six new quantum computers.
Τraining sessions' recorded materials you may have missed, accessing EU HPC resources, and much much HPC and more!
If you wish to receive HPC related news in your inbox, you can subscribe to our newsletter (if you haven't already) here.
Follow us on social media channels and stay connected: