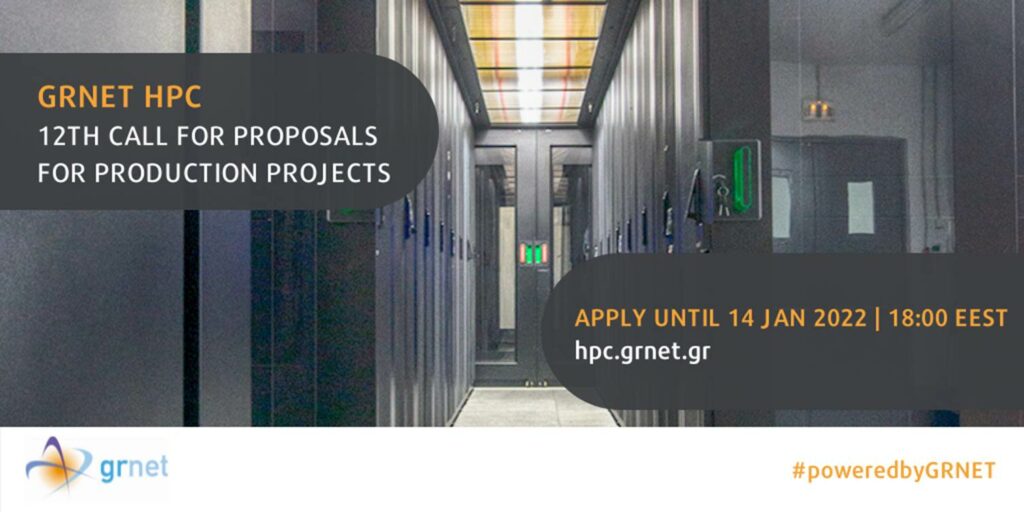 GRNET – National Infrastructures for Research and Technology announced the twelfth (12th) "Call for Proposals for Production Projects" for access to ARIS national High Performance Computing system (https://hpc.grnet.gr).
In order to allow full and equal access to the ARIS national high performance computing system, GRNET invites scientists and researchers working in Greek educational and/or research institutes to submit a project proposal – which should relate to open research, irrespective of scientific field – for the access and exploitation of ARIS.
The ARIS infrastructure consists of a total of five computing system nodes, based on Intel x86 architecture, interconnected into a single Infiniband FDR14 network offering multiple options and processing architectures.
Detailed information about the 12th Open Call, objectives, selection criteria, eligibility, the HPC – ARIS computer system, available resources and the application process are available here.
Deadline for proposals submission: 14 January 2022