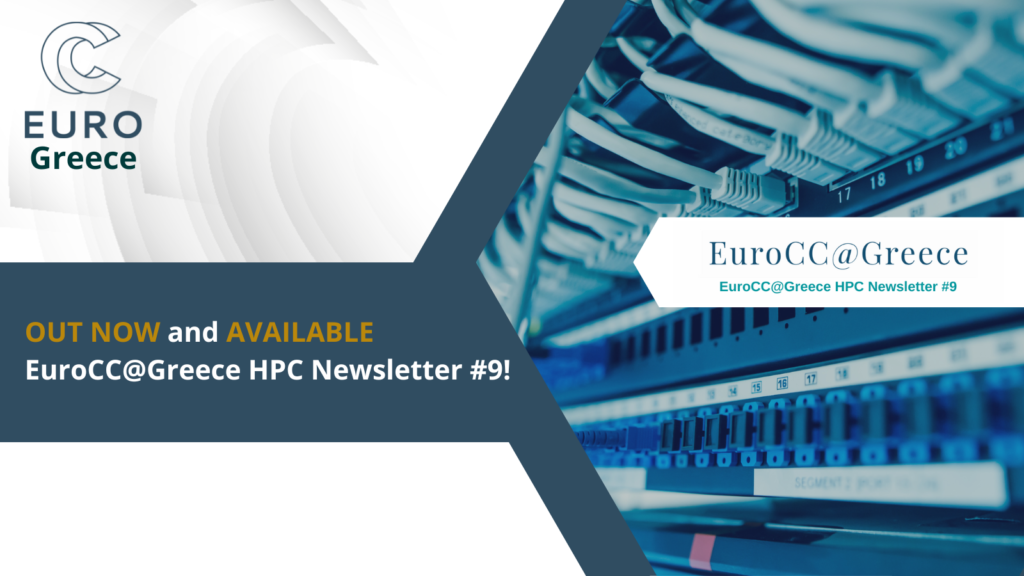 The 9th official EuroCC@Greece HPC Newsletter is out, providing news regarding High Performance Computing (HPC), in Greece and all over Europe!
Do not miss out, next coming up: Introductory Seminar on "High Performance Computing (HPC) Technologies & the "Aristotelis" infrastructure, Aristotle University of Thessaloniki"
Researchers and Academics register to attend the Info Day on Cloud Resources availability: Info Day "GRNET & Amazon Web Services for the Greek Academic and Research Community"
Learn how you can get free access to HPC systems, resources, consulting and training
Find out how to apply for access to EuroHPC Joint Undertaking supercomputers, in a step-by-step guide provided by ENCCS.
Enjoy your reading: https://bit.ly/42SyBod
If you wish to receive HPC related news in your inbox, you can subscribe to our newsletter (if you haven't already) here.
Follow us on social media channels and stay connected: