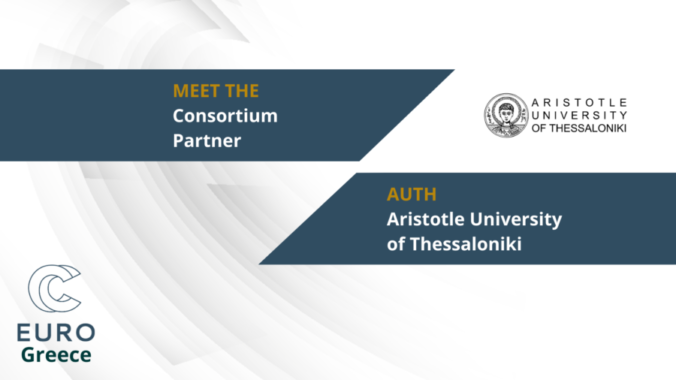 Aristotle University of Thessaloniki (AUTH)
is the largest University in Greece, with 12 faculties and 45 Departments. The School of Informatics ( https://www.csd.auth.gr/en/ ) hosts 30 faculties, research and teaching staff members, and has 1000 undergraduate, more than 100 M.Sc. and over than 75 Ph.D. students. Entities involved in EUROCC are Data and Web Science Lab (Datalab) and the IT Centre of AUTH.
Datalab is an active research laboratory at AUTH School of Informatics and has extensive expertise in the areas that blend advanced data management with high performance computing, such as cloud based analytics, massive data management, advanced data mining and knowledge discovery, graph management and mining, distributed and massively parallel systems to support data science, infometrics, sentiment analysis, theory and bioinformatics. The Datalab team is engaged in high quality research and development activities in the areas of ICT technologies, cross-discipline Data and Web intelligent solutions, with additional interest on multi-domain synergies with successful implementations in smart cities, health domain, and collective awareness platforms. Datalab is an associate member of Big Data Value Association (BDVA) which has signed a Memorandum of Understanding with the European Technology Platform for High Performace Computing (ETP4HPC).
The IT Center of the Aristotle University of Thessaloniki
is responsible for the operation, development and maintenance of the IT infrastructure and services. Its goal is to provide modern and secure electronic services addressing the needs of both the academic and research communities of the University. Specifically, in terms of supporting research, the IT Center operates two flagship services. An IaaS Cloud service that researchers may use in order to run their workloads and store or generate their scientific data and mid sized HPC infrastructure that covers the computing needs of many research groups and labs of the University. Worth noting is the positive repercussion the HPC activity has had with respect to the participation of students' teams within national or international competitions such as the yearly Formula Student competitions. Beyond operating the institutional HPC infrastructure the IT Centre further provides support services for accessing and using efficiently the underlying resources addressed towards students, researchers and the teaching faculty of the University.
AUTH participates in EUROCC as a member in WP11 tasks relevant to Big data and HPC cross-technologies supporting all tasks related to training, bridging to industry, dissemination and awareness creation, with special emphasis on sustaining a technology watch and an ethical use of technology, data, and services. AUTH will strongly contribute in dissemination and exploitation activities as the largest University in Greece, with its close links to young technical and entrepreneurial communities, and to the Northern part of the country and the Balkan area. AUTH role to educate users on a local and national level on using HPC resources efficiently as well as the advantages of parallel programming methods and Big Data, will be linked with its accredited academic activities which are directly relevant to high performance data management and analytics in the context of the Postgraduate Studies MSc Program "Data and Web Science" (DWS) which has been granted the BDVA (Big Data Value Association) badge and its EU recognition offers capabilities to access other EU similar programs and competencies centers.
Official Partner's website: https://www.csd.auth.gr/en/