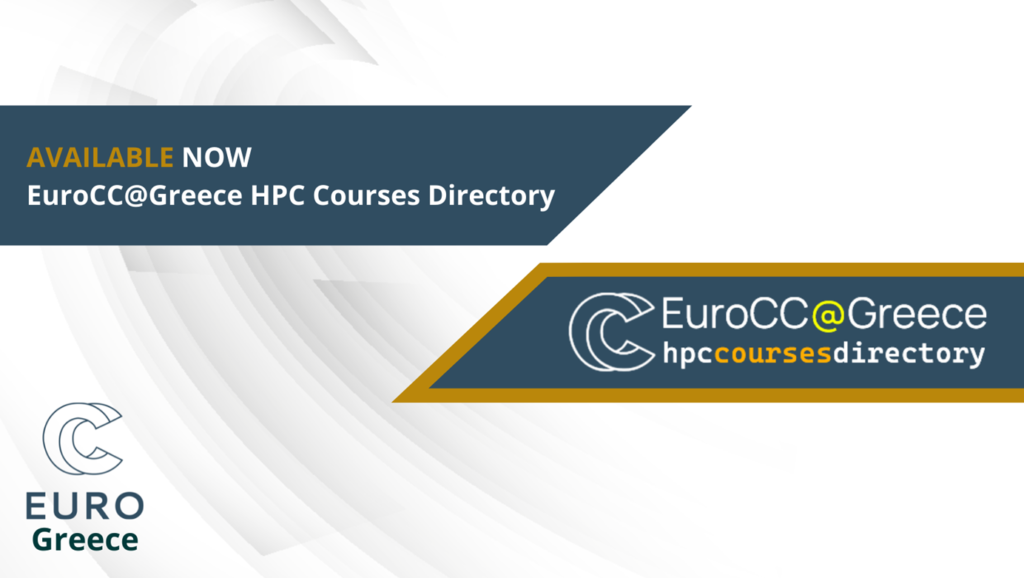 EuroCC@Greece has launched and will be maintaining the HPC Courses Directory, an updated repository of HPC (High Performance Computing) / HPDA (High Performance Data Analytics) / AI (Artificial Intelligence) training activities in Greece (Courses, Seminars, Summer Schools and more).
Through keywords and filtering by domain, course type, institution, or the level of expertise, you can find all kinds of relevant trainings on HPC, HPDA and AI.
Currently, the directory offers 421 relevant training programs (mainly Bachelor's or Master's degree, and a number of Summer Schools, Webinars and HPC specialized Courses), with more training activities added on a frequent basis.
Visit the EuroCC@Greece HPC Courses Directory and find your next training activityhere.