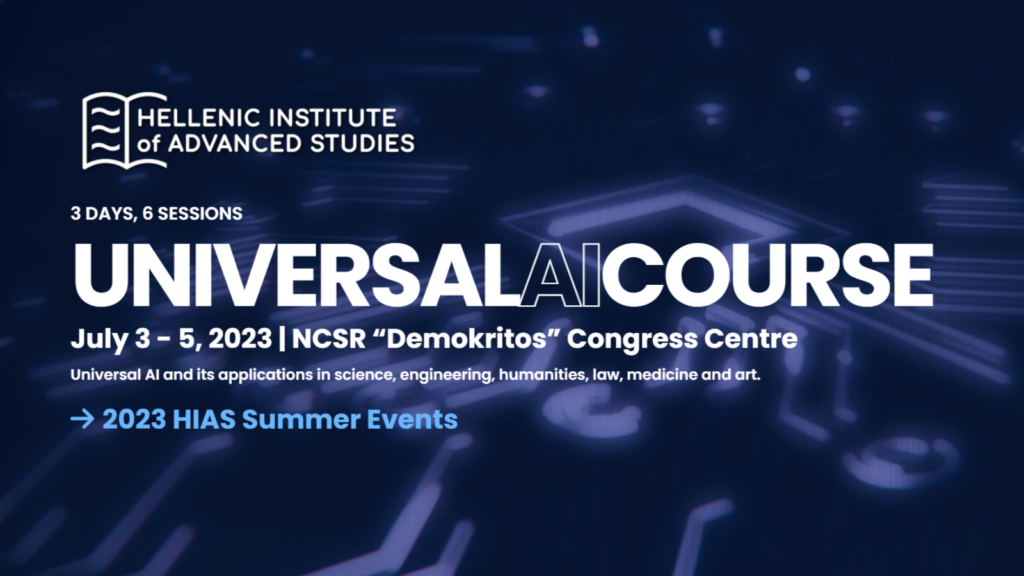 The Hellenic Institute of Advanced Studies (HIAS) successfully held a three-day course on universal Artificial Intelligence (AI) and its applications, at NCSR "Demokritos" Congress Centre in Athens, on July 3-5.
The goal of the course was to introduce students from all backgrounds including science and engineering as well as law, medicine, social sciences, humanities and the arts, to the latest developments in AI and its potential to revolutionize various fields.
The course brought together a diverse group of experts from hellenic and overseas academia to share their experiences and insights. The speakers discussed the latest trends in AI, the challenges of developing AI applications, and the opportunities and benefits of using AI in different fields.
More information on the course and presentations can be found here.
The course's recorded material is available here.