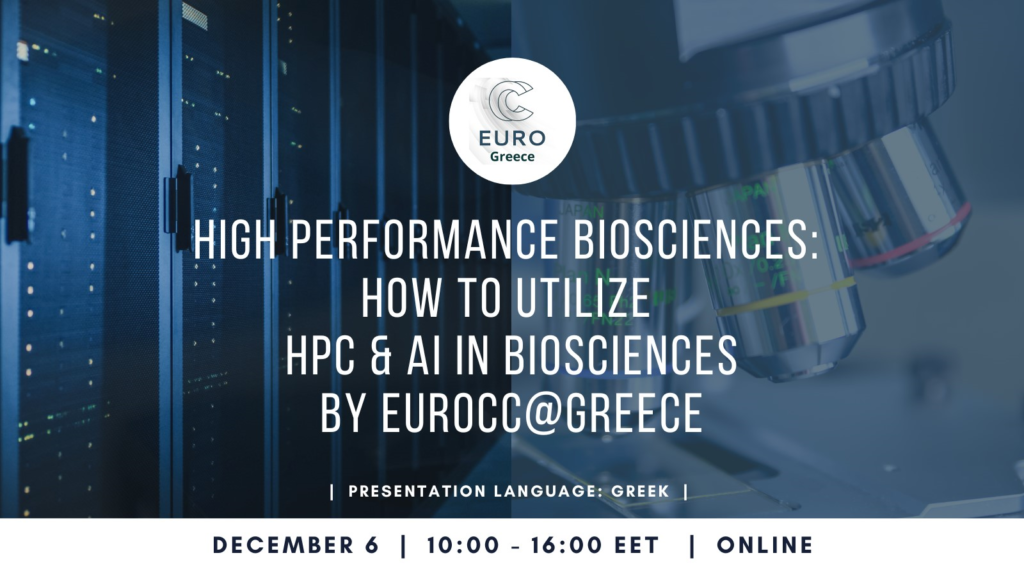 EuroCC@Greece announces the "High Performance Biosciences: How to utilize HPC and AI in Biosciences" webinar, on December 6th, 2023, at 10:00 EET.
Presentation language: Greek
Audience: Suitable for professionals from SMEs that are active in Pharmaceuticals, Biotechnology, Diagnostics, Medical Devices, Specialized Healthcare Services, and Biosciences in general.
Location: Online via Zoom
The webinar aims to provide attendants with a clear understanding of how HPC technologies can apply to their sector, how they can be beneficial to their business, and how they can be used and accessed.
Register at the webinar by filling out the form here.
Agenda of the webinar can be found here.
Data Protection – Conditions of Use can be found here.