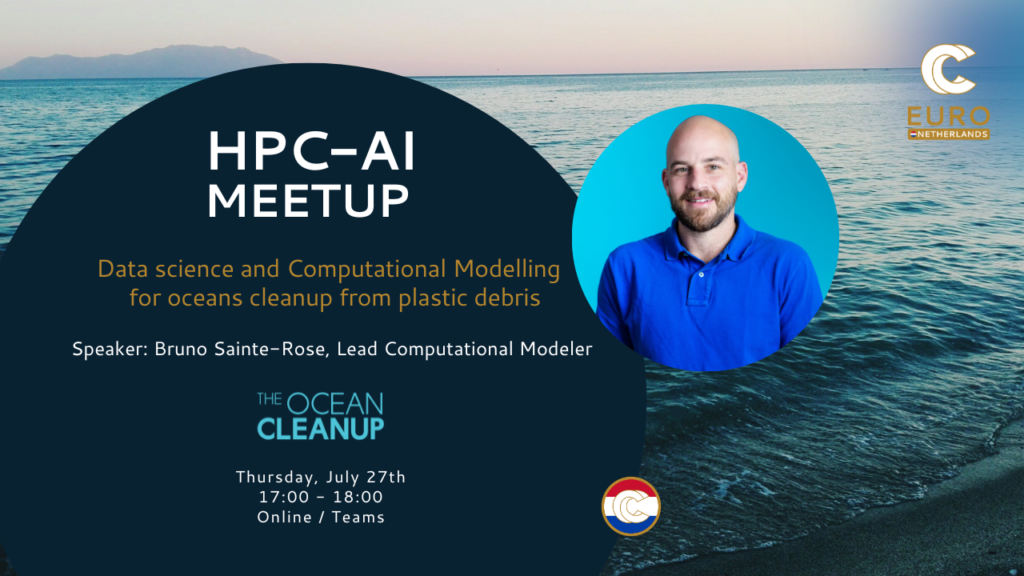 The "HPC-AI Meetup: Data science and Computational Modelling for oceans cleanup from plastic debris", on July 27th, aims to present the use of High Performance Computing at the Ocean Cleanup and how EuroCC Netherlands helps to accelerate the innovation process of Artificial Intelligence and modelling with the help of HPC technology.
This event is the first HPC-AI Meetup from a series aimed at sharing knowledge on the capabilities of High Performance Computing and its applications in the real world.
Read more and register here.