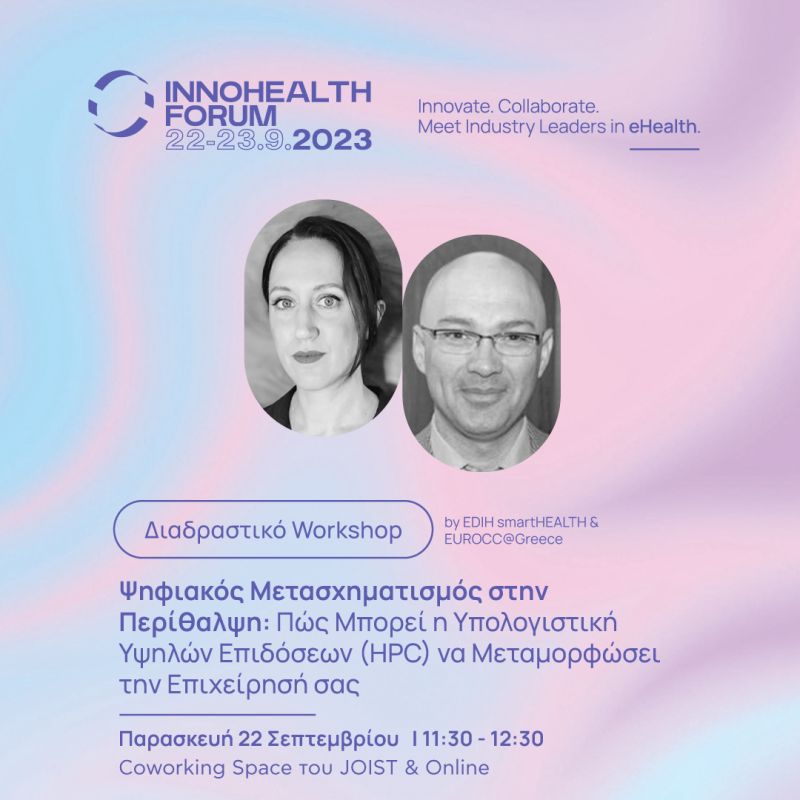 In this interactive workshop that took place on Friday, September 22nd, co-organized by the European Digital Innovation Hub smartHEALTH and EuroCC@Greece, industry champion Dr. Lena Kanellou and Costas Karamanis from ICS Forth introduced and highlighted the importance of High-Performance Computing (HPC) and its technological features, focusing on the benefits provided. In addition, a closer look was taken at case studies where the use of HPC has led companies to develop new products and paved the way to new opportunities.
The workshop was organised in the context of InnoHealth Forum.
Watch the recording of dr. Kanellou's presentation during the Workshop here.
Find Dr. Kanellou's presentation here.
Watch all the recordings from InnoHealth Forum 2023 in the dedicated playlist here.