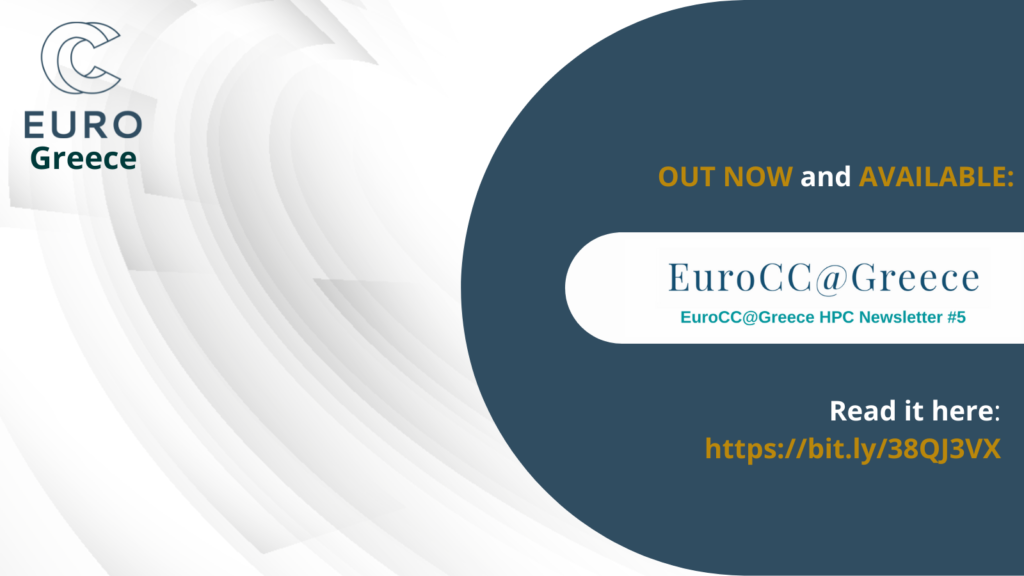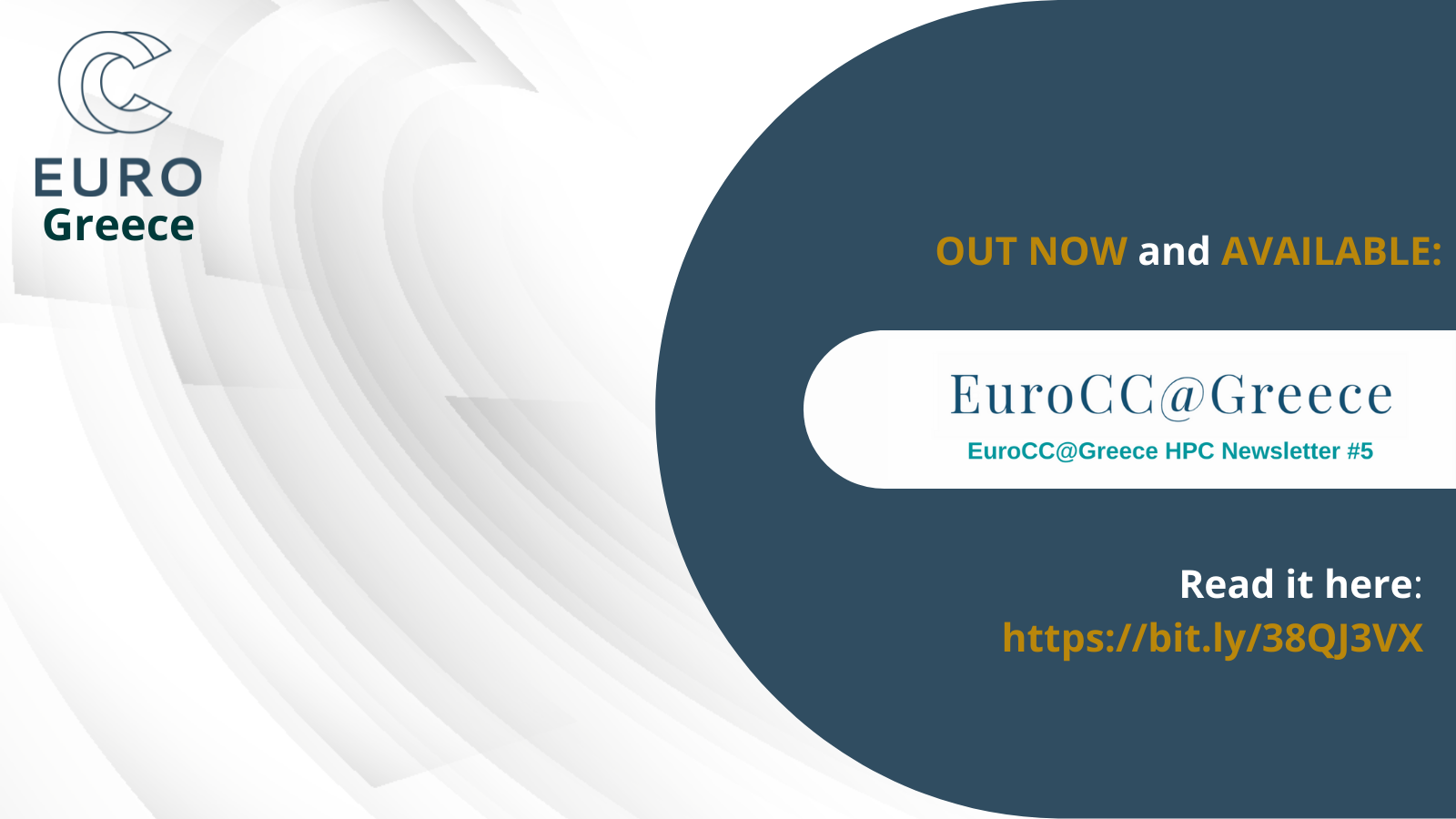 The 5th official EuroCC@Greece HPC Newsletter is out, providing news regarding High Performance Computing (HPC), in Greece and all over Europe! 
Learn about the 1st pan-European Master of Science (MSc) programme in High Performance Computing (HPC),
Find out about the EuroCC@Greece Industrial Internship Program,
Discover the new Eurocc@Greece Tools and Directories: HPC Tools Directory, HPC Courses Directory and HPC Marketplace. Connect with the HPC community.
Enjoy your reading: https://bit.ly/38QJ3VX
If you wish to receive HPC related news in your inbox, you can subscribe to our newsletter (if you haven't already) here.
Follow us on social media channels and stay connected: