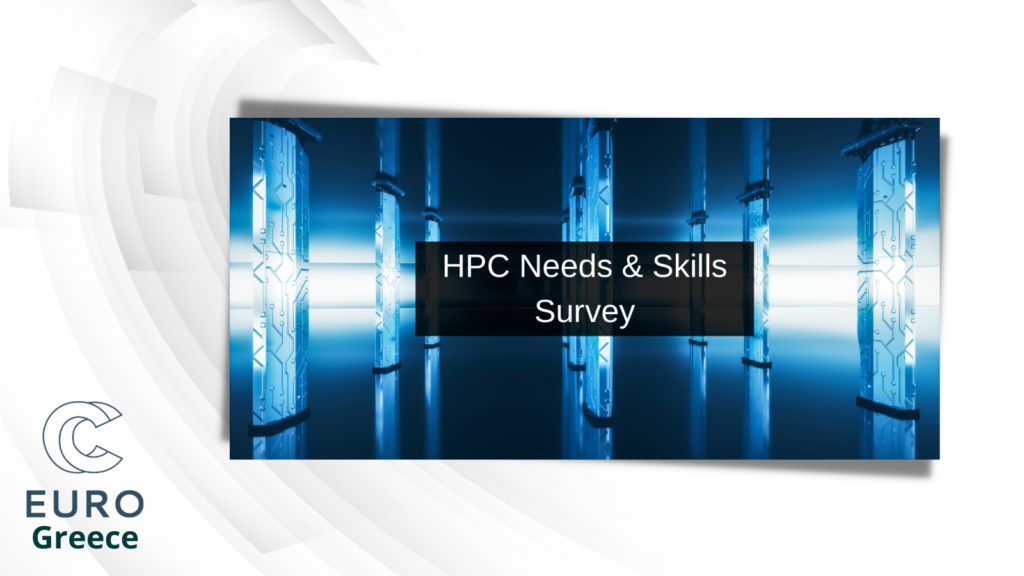 EuroCC@Greece would like to invite you to take part in the "HPC needs & skills in Greece" survey.
Your participation is crucial in our effort to map the ecosystem of HPC / Big Data / AI existing and potential users and providers in Greece, identify and understand the distinct needs, but also the existing skills. Furthermore, we will be able to gradually build up the necessary support accordingly and help the existing and potential HPC user communities benefit from this knowledge. Completing the survey will only take 10 minutes.
Take part in the Survey here.