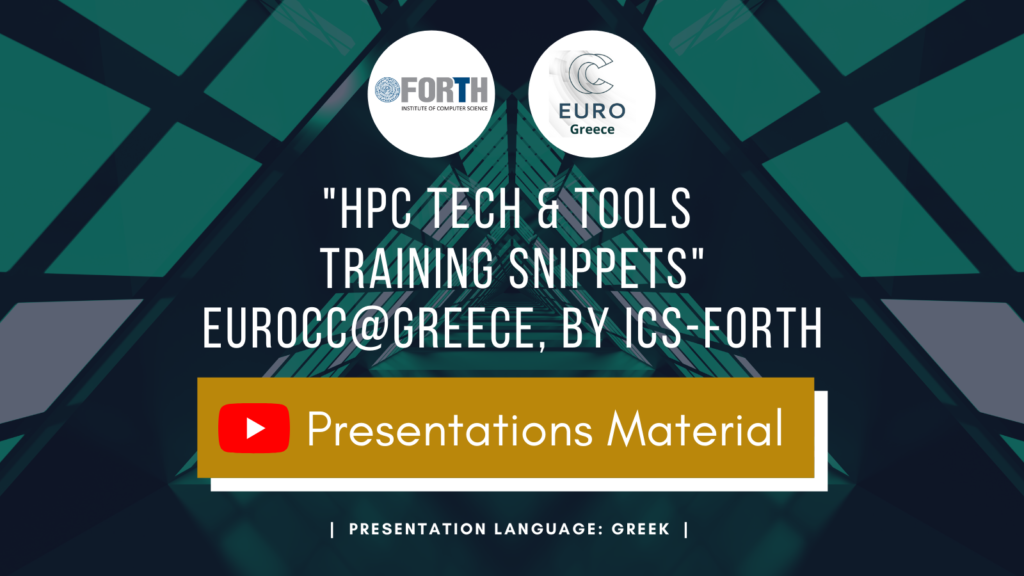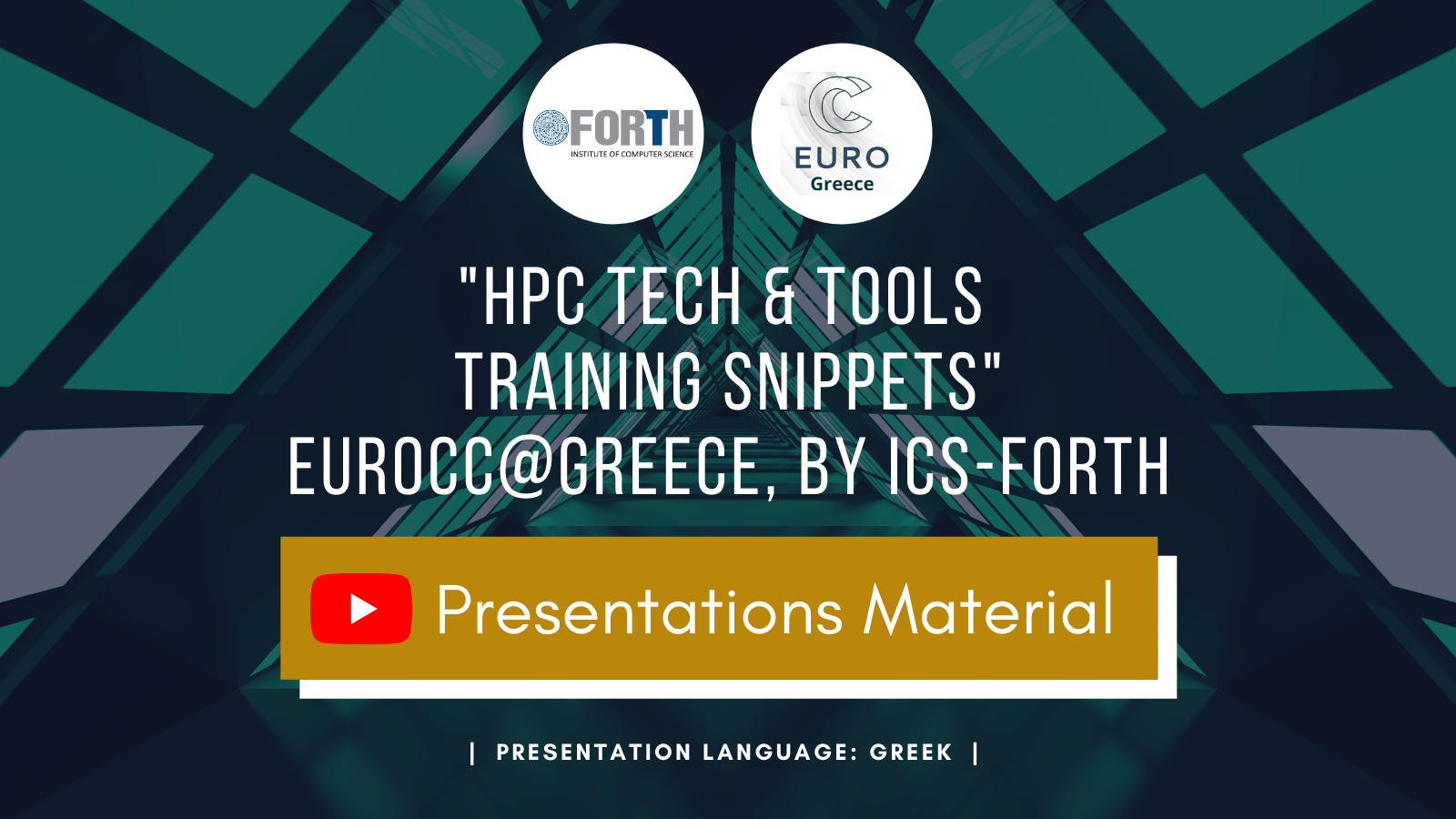 The "HPC Tech & Tools Training Snippets" EuroCC@Greece, by ICS-FORTH webinar was successfully held online on January 20th.
Fifty (50) attendees were introduced to High Performance Computing (HPC) technology and tools, via case studies and hands-on sessions presented by expert speakers in the field.
If you missed the webinar, you can still benefit from the information shared, by visiting the event's page, where you can access the presentations listed on EuroCC@Greece's YouTube channel (presentations language: Greek) and read descriptions of the presentations.
Moreover, visit and subscribe to EuroCC@Greece's YouTube channel to watch HPC-related videos, as well as recorded material from previous EuroCC@Greece events you may have missed.
Stay tuned for future events and news, subscribe to our Newsletter here and follow us on social media (Twitter, LinkedIn, YouTube).