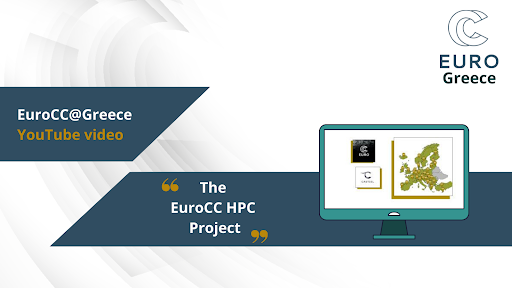 The video "EuroCC HPC" gives you the opportunity to learn more about the project, who are the National Competence Centers (NCCs), the CASTIEL project and how each partner country shares common aims and goals in raising awareness on the use of HPC.
EuroCC@Greece is one of the 33 HPC Competence Centres, built in the framework of the European High Performance Computing Joint Undertaking (EuroHPC JU).
Watch the video "EuroCC HPC" here.
Subscribe to the official EuroCC@Greece Youtube channel here.
Follow us: Twitter and LinkedIn
Subscribe to our Newsletter here.
More on how to access the EuroCC@Greece HPC Hub here.